Hamiltonban Township Roads
Hamiltonban Township Roads
The area of the township is 39 square miles, and there is a total of 50 miles of paved roads, including 31 miles of roads maintained by the Township and 19 miles of roads maintained by the Commonwealth of Pennsylvania.
Road Work Department
31 Carrolls Tract Road
Phone: 717-642-8531
Fax: 717-642-8004
Email: hbtroads@embarqmail.com
Roadmaster:
Ray Herr, Jr.
Full time road worker:
Jim Eyler
Richard Haywood
Reminder
Nuisance Ordinance No. 2013-04 was adopted in an effort to keep the Township clean and our residents safe. Depositing debris, which includes grass clippings and snow, onto public roads is considered a nuisance and is illegal and prohibited. Grass clippings and/or snow put onto the road creates dangerous driving conditions for motorists.
Another important reminder is that it is the homeowner's responsibility to keep water off the roadways, and to maintain your driveway pipe by removing leaves and debris.

Proposed 2023 Road Projects
Projects planned for 2023 include paving of Cold Springs Road and Moritz Road. Replacement of the culvert on Mt. Hope Road will be in 2024.
We are purchasing a 2024 Mack Truck to replace the 2006 Peterbilt Truck. We continue to update our fleet and equipment in a scheduled "turn-over" plan to minimize excessive maintenance and breakdowns.
Roadmaster Herr and the Board of Supervisors continue to monitor roads for maintenance and improvements. The road crew does plan on clearing vegetation and tree overhang, as well as mowing and inspections of roads and bridges on a regular basis. For detailed information on these projects or if you have concern about the Township roads, please contact the Road Department at 717-642-8531 or at hbtroads@embarqmail.com.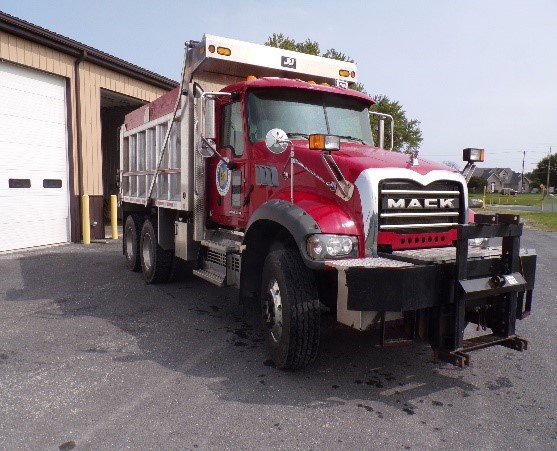 Snow Removal
As always the Road Department does it's best to remove snow from the roadways as quick and efficient as possible. Pleasegive the Road Crew room to do their job by leaving room between your vehicle and the snow plow trucks. Slow down and be alert to the road conditions and your surroundings. One important section of the Nuisance Ordinance (2013-04) refers to depositing debris (i.e. snow and grass clippings) on the roadway, we ask for your assistance by refraining from shoveling or blowing snow onto the roadways as it creates a hazard for motorists. Furthermore, snow pushed out onto the road will be pushed back onto your driveway when the snow plow passes your home. For more PennDOT Winter Resources please click on this link.