Hamiltonban Township Services
Hamiltonban Township Services
About Us
Location within the Commonwealth of Pennsylvania and within Adams County. The township had a total population of 2,372 as of the 2010 census. The area of the township is 39 square miles, and there are a total of 50 miles of paved roads, including 31 miles of roads maintained by the Township and 19 miles of roads maintained by the Commonwealth of Pennsylvania.
Township Business
Resident Services
Receive Township Notifications
To better communicate with our citizens, the Township maintains an e-mail distribution list of all residents who are interested in receiving information from the Township via e-mail. Information that is distributed includes road closures, special notices, emergency notifications, budget messages and other similar information. Your e-mail address will kept CONFIDENTIAL and will only be used for official business.
Township Today Newsletter
Hamiltonban Township regularly receives the "Townships Today" Newsletter. This newsletter has valuable information for not only the Township Supervisors, but for residents as well.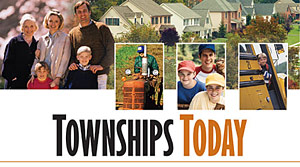 Strawberry Hill Nature Preserve